Since the "Buddy System" is one of the most powerful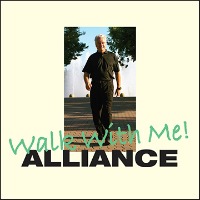 accountability and motivating forces for individuals to change behaviors, I have started a campaign to encourage people to walk together," says Mr. Pedometer.
Dr. Hatano, who deserves the title, Dr. 10000 Steps A Day, loves group walks, talking along the way. Y. Kato, Mr. Digi Walker, since inventing the accurate JW200 PedometerEngine (TM) used in research in the USA since 1995, recently quit smoking, and will use his campaign to keep him on track to not smoke, again, and encouragement other to not smoke.
Be a walk With Me "Buddy."  Invite somebody to walk with you towards a healthier life, today. To organize a Walk With Me event, or to follow Walk With Me Alliance VIP's contact us here.
If you would like to sign up to receive our newsletter, click here.